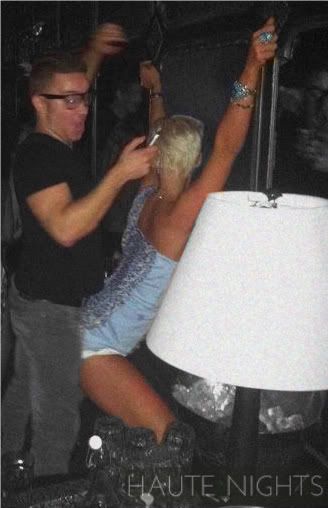 Meatpacking District: 11:15pm
I arrive to MPD a bit earlier than I need to be there to meet my group. I decide to hop around different spots and see if I can recruit any more hotties to join our party.
I walk into "Gaslight" which is essentially a place in MPD where people either go for after work drinks or to pregame, before going somewhere else. If you are inside there after midnight it's probably because you could not get in anywhere else.
I'm inside and there are four guys for every girl in the place. I survey the first room and don't see any worth approaching.
I walk into the second room and I see two hot girls dancing and drinking by themselves. I immediately approach and introduce myself. The blond seems into me immediately. I tell them they should come to Griffin with me. The blond explains they already had plans to go to Bunker. I tell her I'll give you my number. If you get bored there you are welcome to join me. She obliges and I leave.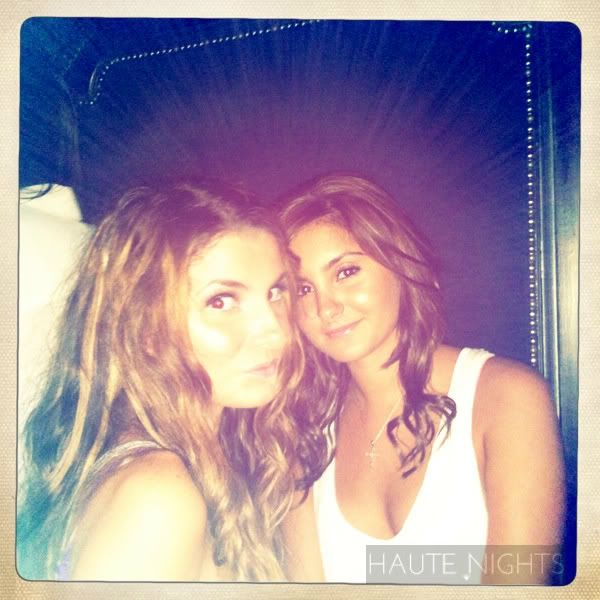 I walk into Gansevort and it's another sausage fest. I approach two hot girls sitting alone. They are from London and are waiting for their boss. They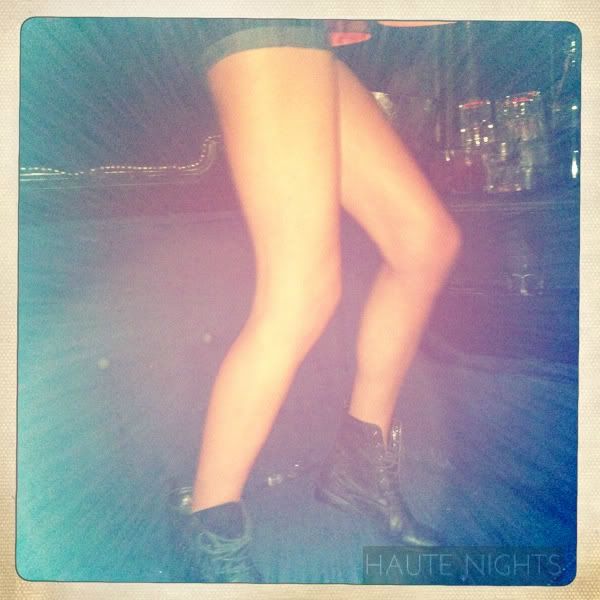 don't want to go anywhere else.
I head to Dos Caminos to wait for my group. I'm expecting a birthday party full of girls.
As I wait three pretty girls are standing near me. A promoter from SL approaches them. He tells them he's the manager and invites them to come by. He hands them a business card and walks off. They giggle and seem really excited about being approached.
I make my move "You guys must not be from around here." She replies "Yeah we are. Why do you say that?" I tell her she seems "overly excited about being approached by a promoter" She laughs and admits to being from Connecticut. I tell her she should come party with me. She says she's headed to 1OAK. I tell her "I wouldn't go there before 2:30″ because it will be dead. I encourage her to go see for herself then text me and come to Griffin. She agrees and they walk off.
My party arrives and we enter Griffin.
Read More After the Jump
I get to my table and make my girls drinks. It's still early and kind of dead. Out of no where the blond from Gaslight approaches me. She beat me here. I encourage her to come have a drink at our table. She says she's at another table already, but she told the doorman she was with me.
Suddenly her friend (who's pretty drunk at this point) approaches me and points to the little stage area in the middle of the dance floor. She tells me she want's to dance on top of that and to "make it happen" I hop on a couch and extend my hand lifting them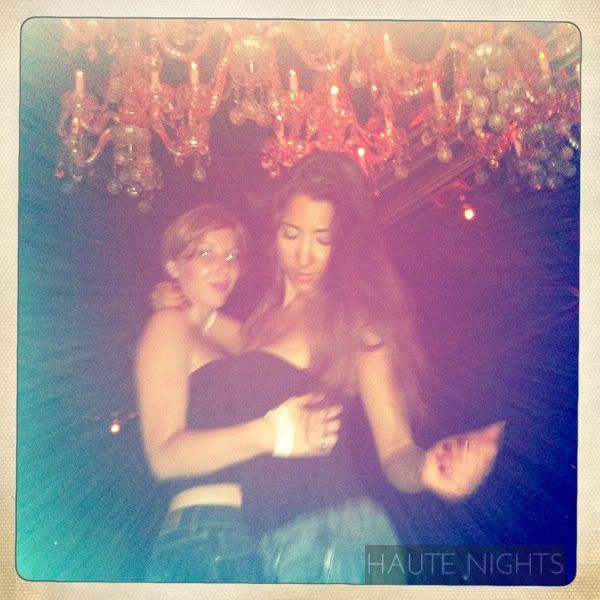 both onto the stage area beneath the chandelier.
I leave them to dance by themselves and go outside to get some latecomers in. I return and make the new girls and myself a drink. I take one sip of my vodka on the rocks when I see the two girls going at it on the stage area. I rush over to take pictures. (See below) they are really getting into it.
I decide its a good idea to pour vodka down their throats. They agree.
I spend the rest of the night having a blast, drinking, dancing and taking pictures. Enjoy!
Related articles
Share
About Author
(995) Readers Comments